Tips for Sanitizing and Cleaning Your Kia in Bangor, ME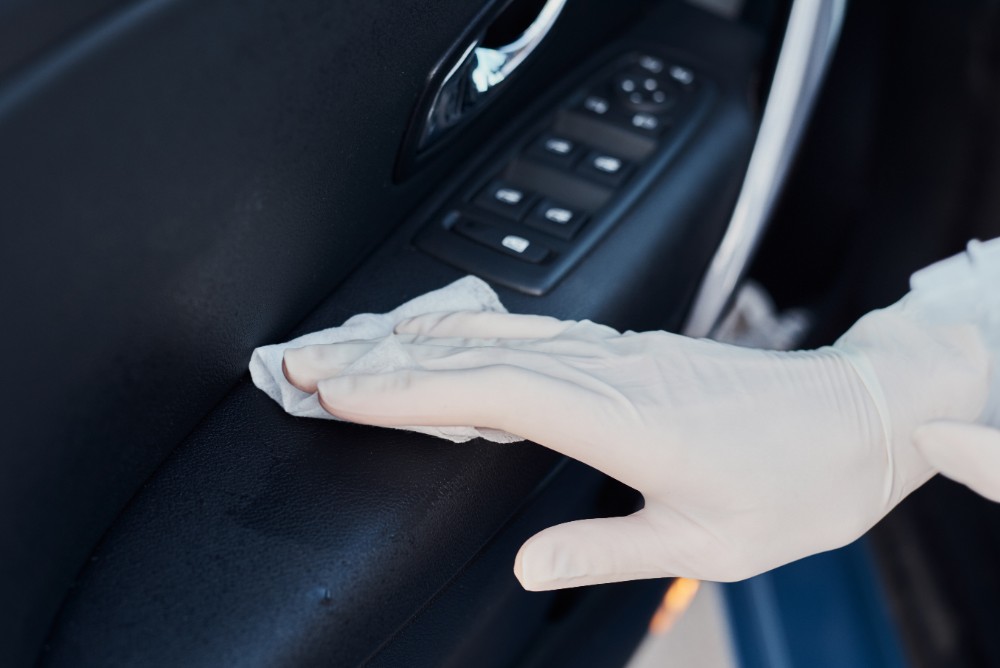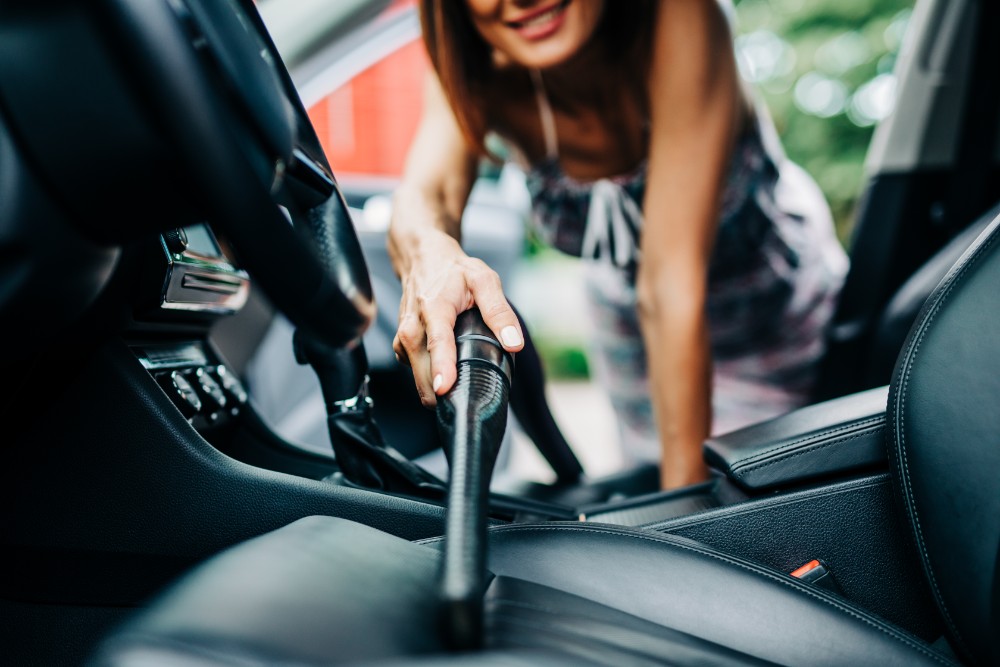 Having a clean car is crucial for your health, so we at Van Syckle Kia are here to tell you more about how to sanitize your ride. Whether you're looking to protect yourself from germs or just need a few suggestions for keeping your cabin as pristine as possible, our staff members are ready to answer your questions. Feel free to give us a call or swing by the showroom!
Products & Materials
First, it's imperative to know what types of products are safe to use on your beloved vehicle. When you're working on the inside, sanitizing wipes are a great option since they can be used on most hard surfaces without causing damage, immediately kill any germs, and can be disposed of easily. If you don't have these handy, then a simple mix of soap and water will still suffice. Just take care if you're washing leather-appointed seats, steering wheels, and other areas, as soap will dry out the material. Meanwhile, specialized soaps and other products should be used when washing the exterior. Therefore, we suggest checking with our Parts Department or consulting your Owner's Manual before proceeding.
Disinfecting the Cabin
After removing any loose items and belongings, you can begin the sanitizing process. To begin, we suggest vacuuming the seats, carpets, and cargo area to remove any dirt or crumbs, as these will impede your progress when the time comes to wash and scrub these locations. Since bacteria can become embedded in the fibers, it's important to thoroughly clean and remove any germs that could be lingering. Next, you'll want to disinfect any surfaces that get touched most frequently, such as the door handles, radio dial, steering wheel, and seat belts. That way, if you've tracked in bacteria on your hands, you'll be able to remove these disease-causing microbes from your car, SUV, or minivan.
Cleaning the Exterior
The final area to clean is the exterior. Just like the interior, high-traffic surfaces can become breeding grounds for germs, so you'll want to sanitize any latches or handles as you did on the inside. Furthermore, you might want to think about protecting your coat of paint from the elements, as we experience a wide array of threats in DownEast Maine, including road salt and sea spray. For this reason, we highly recommend washing your car from top to bottom. Otherwise, corrosion could eat away at the metal and force you to replace your vehicle sooner than expected. You can even apply wax to both protect your paint and leave your model sparkling in the sun. Or, ask us about the detailing services offered at the dealership.
If you have any questions about these tips for sanitizing and cleaning your Kia in Bangor, ME, don't hesitate to contact us at Van Syckle Kia for assistance. We're open for business and would love to hear from you!
Sales Hours
855-575-5445
| | |
| --- | --- |
| Monday | 8:00 am - 5:00 pm |
| Tuesday | 8:00 am - 5:00 pm |
| Wednesday | 8:00 am - 5:00 pm |
| Thursday | 8:00 am - 5:00 pm |
| Friday | 8:00 am - 5:00 pm |
| Saturday | 8:00 am - 5:00 pm |
| Sunday | Closed |
Testimonials
Prompt and Easy
8-6-2020
Respectful and Went Out of Their Way
8-6-2020
Great and On Time!
8-6-2020
Friendly Service! Great Prices!
8-6-2020
We Felt Right At Home
8-5-2020
I Was Taken Great Care Of
8-3-2020
I'll Be Back
8-3-2020
Ease of Purchase
8-3-2020
Easy And Fun!
8-3-2020
They Are Friendly
8-1-2020
It Was All Good
8-1-2020
No Pressure
8-1-2020
Polite and Knowledgeable
8-1-2020
Perfection Can't Be Improved
8-1-2020
What Is There To Say
7-30-2020
The Staff Are Great!
7-30-2020
A1
7-30-2020
Shawn Was Great!
7-30-2020
The Best Experience
7-30-2020
Knowledgeable Staff
7-30-2020
Read More