Quality Used Cars for Sale in Bangor, ME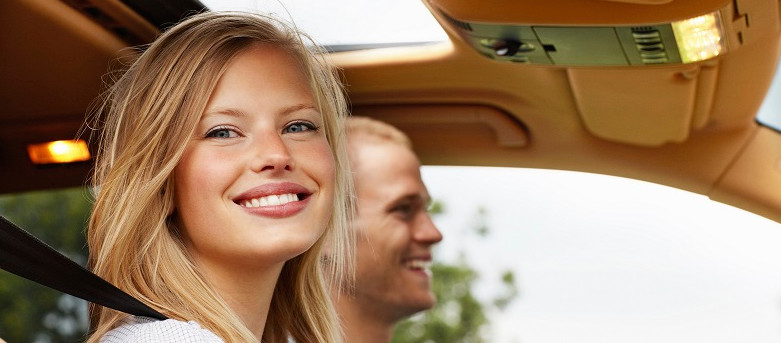 Taking the helm of a quality used vehicle shouldn't be a process associated with countless hurdles. When you shop at Van Syckle Kia, you will have access to a long lineup of rides that put a premium on a top-notch driving experience. To learn more about what we have to offer, continue reading, then swing by our location in DownEast Maine to get up close and personal with the vehicles we have in stock!
Driving Options
If having a wide assortment of vehicles at your beck and call is important, then we are prepared to fulfill your needs. At Van Syckle Kia, we include plenty of popular manufacturers like Hyundai, Chevrolet, Kia, and many others. More specifically, you can take the reins of an SUV that pushes the boundaries by taking control of a Kia Sorento or Jeep Wrangler Unlimited. We also play host to sedans like the Toyota Corolla, Hyundai Elantra, and Kia Optima, if you are interested in a commuter ride that holds power and efficiency paramount. If you are looking to hop into the driver's seat of a luxury vehicle, then consider opting for one of our Mercedes-Benz rides to pilot a vehicle that defines opulence. To dive into each option on our lot, simply select your preferred manufacturer from the Pre-Owned dropdown!
Vehicles Under $15,000
When you shop with us, you can save some cash without having to sacrifice reliability. We include plenty of vehicles priced under $15,000 that have low mileage, new features, and updated cabins. They also have passed meticulous testing by our factory-trained technicians to ensure that they are built to last for years to come. We also recommend that you take a look at our Manager Specials, since they are constantly being updated and offer plenty of different money-saving opportunities. To dive into either of these segments, click on your preferred option beneath the Pre-Owned dropdown. Then, you can flip through the photos of each listing, read the short paragraph that details standard features, and confirm the vehicle's availability. If you can't decide between two rides, use the Compare tool to see how they stack up in a head-to-head matchup!
Finance Department
Once you narrow your sights on the perfect vehicle, you can head down to our location for a trial run. If you decide you want to add the auto to your driving arsenal, you can make your way to our Finance Department to be walked through the buying process. We will split up the full cost of the vehicle over a period of four to seven years, so you can slowly chip away at the sticker price without breaking the bank. If you have a trade-in, you can use the value as a down payment to offset your monthly rate. We also provide the opportunity to receive your ballpark estimate ahead of time when you use the corresponding form. Then, you can plug in the dollar figure into the Payment Calculator to watch your rate drop!
We have quality used cars for sale in Bangor, ME, here at Van Syckle Kia. When you are ready to secure an affordable contract, head on down to Finance Department.

Sales Hours
855-575-5445
| | |
| --- | --- |
| Monday | 8:00 am - 5:00 pm |
| Tuesday | 8:00 am - 5:00 pm |
| Wednesday | 8:00 am - 5:00 pm |
| Thursday | 8:00 am - 5:00 pm |
| Friday | 8:00 am - 5:00 pm |
| Saturday | 8:00 am - 5:00 pm |
| Sunday | Closed |
Testimonials
Love Them
5-23-2020
Above and Beyond My Expectations
5-23-2020
Amazing
5-21-2020
Friendly and Down To Earth
5-21-2020
They Take Time
5-21-2020
Excellent Service
5-21-2020
Great Customer Service
5-21-2020
Amazing Customer Service
5-21-2020
Nice. Clean. Fast
5-21-2020
Easy Car Purchase
5-18-2020
Caring
5-15-2020
Love This Place
5-13-2020
Helpful & Friendly
5-13-2020
Efficient
5-13-2020
Treated With Respect
5-9-2020
Everything is Perfect
5-9-2020
Feels Like Home
5-9-2020
Picked Up and Returned
5-9-2020
Open to Work With Us
5-8-2020
Prompt Service
5-8-2020
Read More