Prepare Your Kia for Summer Travel in Bangor, ME

We Have Genuine Kia Accessories!
With the turn of the season comes warmer weather and more opportunities to take your Kia out on weekend adventures and road trips. If you want your vehicle to be in peak condition for upcoming journeys, then be sure to take our team's recommendations from Van Syckle Kia concerning how to prepare it for summer travel!
Clean
The first step is to clear out the interior and wash off the exterior of your Kia. Take it to a local car wash, then come in and get it detailed at our service bay! Or, handle it yourself by focusing on just a few key sections. Wipe down the windows and mirrors, cleanse your seats, and sanitize any frequently touched surfaces such as the steering wheel, audio controls, and more. Each of these segments will need a different cleaning solution or type of towel, so give us a call to hear specifics.
Repair
Once your Kia is gleaming inside and out, you should make sure it's also functioning properly. Fix any major repairs you've been putting off, and make sure to get your routine maintenance done, too! This includes changing out your windshield wipers, replacing the cabin air filter, as well as rotating your tires and topping off any fluids. That way, you won't have to be nervous taking your model cross-country to Disney World on a much-needed vacation. Our Service Department is open six days a week, so book an appointment with us today. You can also ask questions before your visit using our Ask a Tech online form. Lastly, don't forget that we have Kia Express Service for those that need to get in and out quickly.
Accessorize
If you've felt that your ride is lacking in style and convenience, now might be the time to fix that. We have an in-house Parts Department and easy Order Parts function which lets you purchase accents for your Kia's exterior and interior! From floor mats that can protect your cabin and roof rails that will help you store cargo, to separate kids for first aid, phone charging, and roadside assistance, we have it all. Genuine Kia accessories are just a click away, and can make the difference between a cramped and uncomfortable journey to White Mountain National Forest and the vacation of a lifetime!
You can easily prepare your Kia for summer travel in Bangor, ME. Just give us a call at Van Syckle Kia if you have any questions about our suggestions. We look forward to assisting you!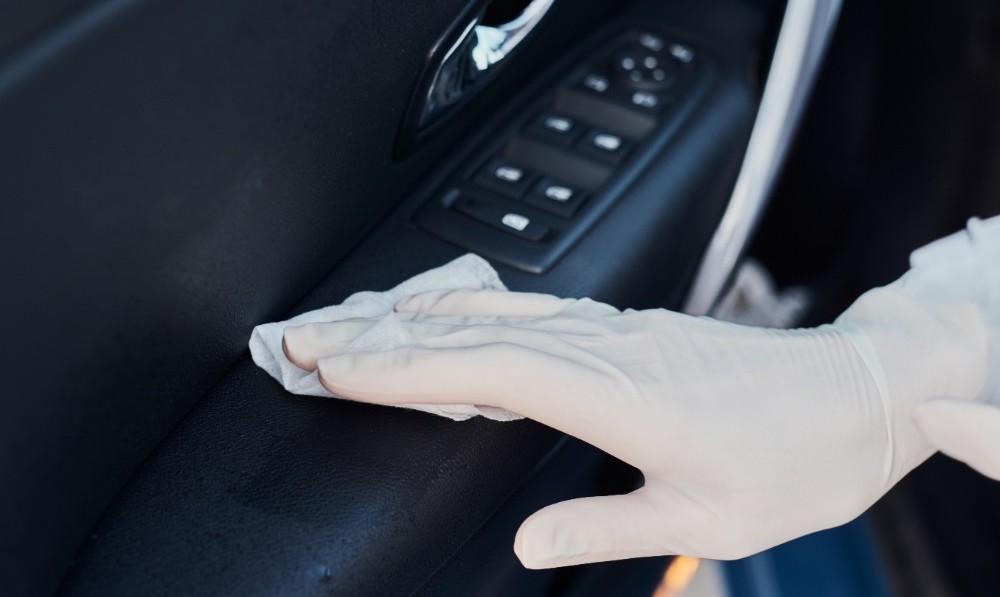 Service Hours
855-556-8650
| | |
| --- | --- |
| Monday | 7:00 am - 5:30 pm |
| Tuesday | 7:00 am - 5:30 pm |
| Wednesday | 7:00 am - 5:30 pm |
| Thursday | 7:00 am - 5:30 pm |
| Friday | 7:00 am - 5:30 pm |
| Saturday | 7:00 am - 5:00 pm |
| Sunday | Closed |
Parts Hours
855-556-8650
| | |
| --- | --- |
| Monday | 7:30 am - 5:00 pm |
| Tuesday | 7:30 am - 5:00 pm |
| Wednesday | 7:30 am - 5:00 pm |
| Thursday | 7:30 am - 5:00 pm |
| Friday | 7:30 am - 5:00 pm |
| Saturday | 8:00 am - 4:00 pm |
| Sunday | Closed |
Testimonials
Staff Was Wonderful
8-8-2020
They All Go Above and Beyond
8-8-2020
Friendly and Helpful
8-7-2020
Prompt and Easy
8-6-2020
Respectful and Went Out of Their Way
8-6-2020
Great and On Time!
8-6-2020
Friendly Service! Great Prices!
8-6-2020
We Felt Right At Home
8-5-2020
I Was Taken Great Care Of
8-3-2020
I'll Be Back
8-3-2020
Ease of Purchase
8-3-2020
Easy And Fun!
8-3-2020
They Are Friendly
8-1-2020
It Was All Good
8-1-2020
No Pressure
8-1-2020
Polite and Knowledgeable
8-1-2020
Perfection Can't Be Improved
8-1-2020
What Is There To Say
7-30-2020
The Staff Are Great!
7-30-2020
A1
7-30-2020
Read More